News & Events
CYAA Community Informational Night
A great night for sharing information.
The Candia Conservation Commission was part of the first CYAA Community Informational Night on Thursday, October 21. This was an opportunity for the different town organizations to share information about their group with townspeople and newcomers to Candia. The CCC was able to share their website which contains information about the town forests, and trail maps to download. They also had the CCC Calendars for sale - the proceeds going to sponsoring a Candia student for a week at Barry Conservation Camp. Calendars are available at the Smyth Library, Town Hall and from CCC members and make the perfect Christmas gift!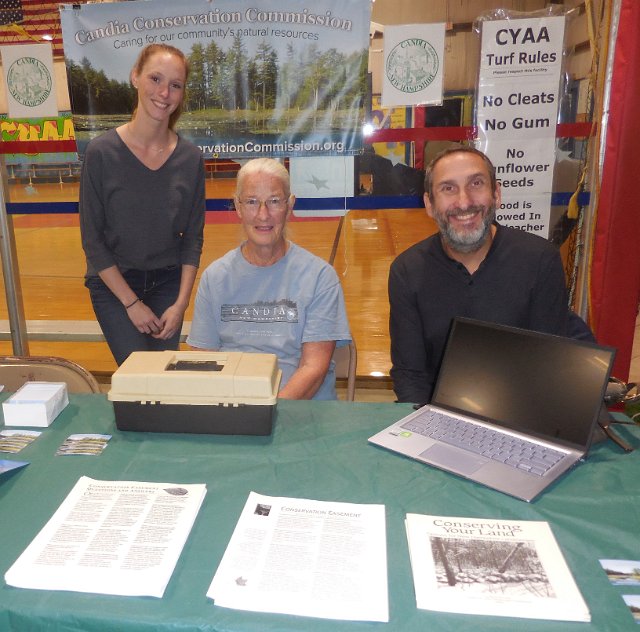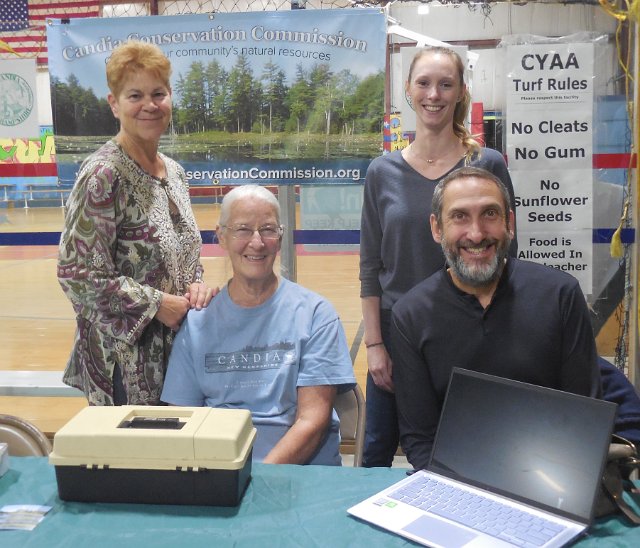 Photo on left: L to R: Lindsey White, Betsy Kruse and Leon Austin
Photo on right: L to R: Judi Lindsey, Betsy Kruse, Lindsey White and Leon Austin.