CCC KIDS Club
Candia Conservation Commission KIDS Club
Students get out and bond with nature in the new CCC KIDS club.
Summer Fun
CCC Kids continue to explore and delight in nature!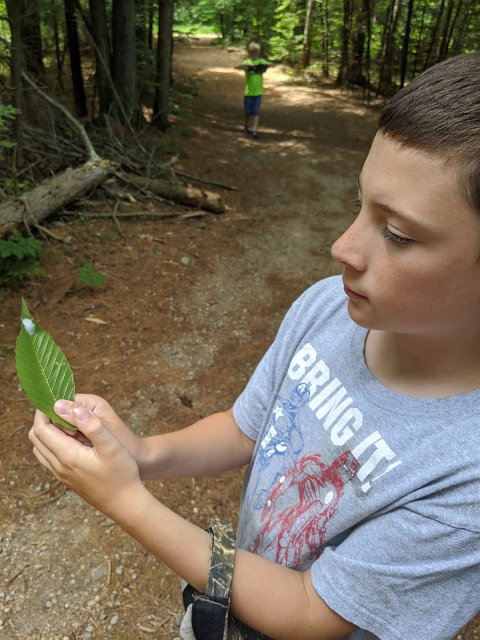 CCC KIDS Club: Oliver with egg case on leaf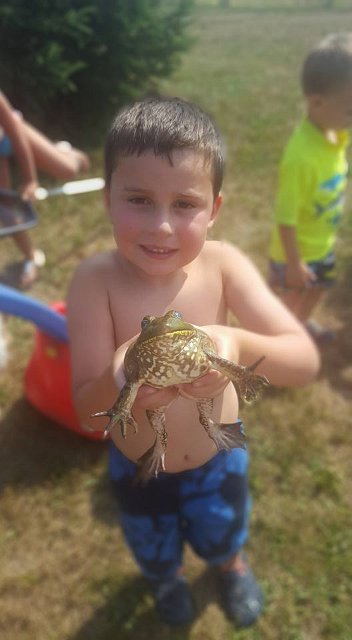 CCC KIDS Club: Landon with a huge frog
For more photos, view our CCC KIDS Club photos (updated on July 2020).
Critter Crossing Signs
Children in the CCC KIDS club helped Mrs. Lindsey paint the "Critter Crossing" signs that will be put along Candia's roads this spring to help protect crossing animals. Residents can contact the Conservation Commission to get one to place on their road.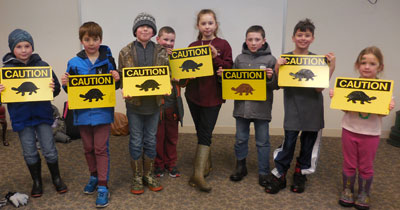 L to R:Jayden Grandmaison, Jonathan Espinola, Remy Alff, Nicholas Bryant, Julia Gonthier, Oliver White, Riley Orzechowski, Sophia Somers
---
About our Club
Mrs. Lindsey's new Candia Conservation Commission KIDS Club - the "CCC KIDS Club" - met for the first time on Monday, January 7, 2019 at the Smyth Library. The purpose of this club is to give students an opportunity to get out and bond with nature! It is the first step in helping children connect with their natural environment and natural resources so that when they become citizens in their communities, they will know the importance of protecting the woods, streams, ponds, and wetlands that they have walked through and loved.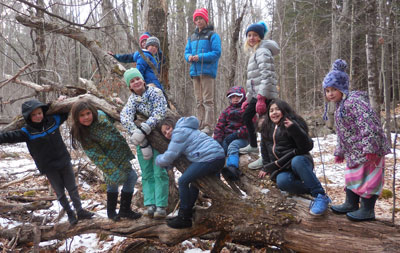 ---
Contact
For more information, contact the Conservation Commission at info@candiaconservationcommission.org, attn: Judi Lindsey.