News & Events
"Critter Crossing" signs
Please store your signs for winter, after Oct 1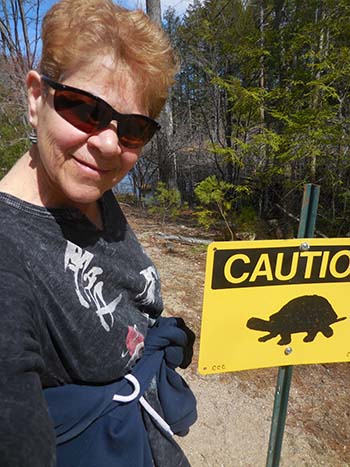 An important reminder to all the townspeople who have one of the Critter Crossing signs, please take down your critter crossing signs just after October 1. Turtles were still crossing - and getting squished - last week. So they are still on the move.
---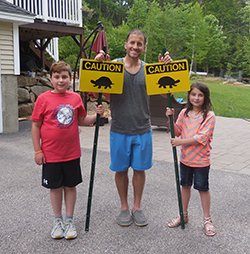 The purpose of these Critter Crossing signs is to alert drivers to areas where turtles frequently cross and often get hit on the road. These signs will hopefully give drivers time to react and be watchful - thus possibly avoiding a casualty.
Some turtles do not reach breeding age until 12-15 years old. Their eggs are often dug up by predators. Thus, their populations do not rebound like squirrels, deer and many other animals. Therefore, it is highly important to protect each individual.
Other critters such as amphibians - frogs, salamanders, etc. - are at high risk this time of year (spring) as they are also crossing roads to their breeding grounds. Warm, rainy nights are especially busy for them.
Also, if you are assisting any critters across the road, always put them on the side of the road in the direction in which they are headed. Thank you for protecting and guiding our wildlife!
---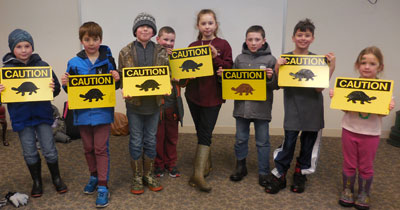 Children in the CCC KIDS club helped Mrs. Lindsey paint the "Critter Crossing" signs that are put along Candia's roads to help protect crossing animals. Residents can contact the Conservation Commission to get one to place on their road.