News & Events
Bear carving raffle a huge success
Congratulations Rick Rain!
The CCC raffled off a bear carving to raise money to send a child to Barry Conservation Camp, a week-long nature camp in Berlin, NH. The winner of the bear carving is Rick Rain. The Conservation Commission made enough money to send another lucky student to camp next summer. Thanks to everyone who supported this fundraiser by buying tickets. Find out more about the Debra Bell Levesque Scholarship.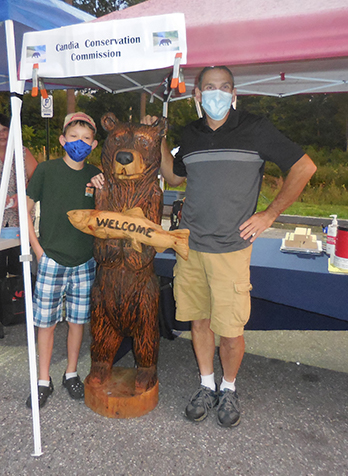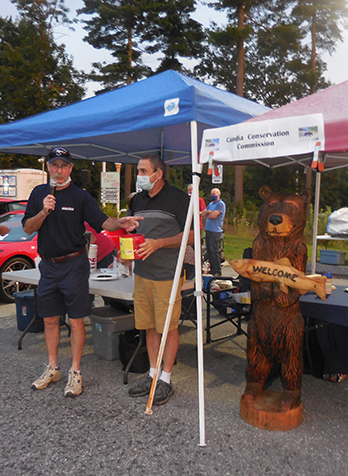 L to R: Remy Alff, the 2019 Barry Conservation Camp winner, the bear, and Leon Austin, the artist who carved the bear
L to R: Dean Young selects the winning raffle ticket for the carved bear, Leon Austin, and the bear.